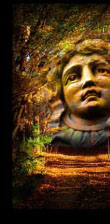 We are a group of concerned individuals in the academic and performance worlds who fear that our long and venerable Western cultural tradition is going into a kind of eclipse.
–– It seems to us as if books of substance are being read less and less in entirety nowadays. Equally distressing, we have heard that in many of our public schools the classics are being set aside for what is popular and easier to read, and that even literature programs in our colleges are being diluted.
–– In music stores, we have noted with dismay the growing number of customers in the pop music sections and the dwindling few in the classical. And we have witnessed with sadness our favorite music stations on the radio disappearing one by one until now there are but a precious few left.
–– With The Lark Ascending we want to sally forth with a challenge to this depressing trend and reach out with an ungloved hand to those who yearn for excellence and a camaraderie with kindred spirits. In a chamber setting, as budget allows, we will take communal pleasure in what Matthew Arnold called "the best that was thought and said in the past." We are interpreting "thought and said in the past" in the broadest sense—as being inclusive of music and art as well as literature, and of such contemporary writers, composers, and artists who derive from or claim a kinship to that past, especially composers, who all too often cannot speak for themselves. Perhaps all of us who care about these treasures of our literary and artistic legacy have a disturbing internal sense that we also may finally not be able to speak for ourselves. Alas, is it now possible that John Milton, William Blake, and Dame Edith Sitwell may go the perilous way of rain forests, whooping cranes, and baby seals? There is a tragic pattern here, and the answer may be yes.
–– Let us hope not....
Nancy Bogen, artistic director
Richard Duncan , music director
Richard Brooks, Composer-in-Residence
ADVISORY BOARD:
Barry•Braker, Patrick•Cullen, Gustav•Freud, Arnold•Greissle-Schönberg, Caroline•Hagen, Herbert•J.•Harris, Gjertine•Johansen, Victor•Mattfeld, Frances•Rainer, Tom•Reilly, Walter•Simmons, Ursula•Sternberg, Salvatore•Tagliarino, Susan•Walker, Virginia•Wolfe, Carl•Woodring
THE LARK ASCENDING is a fully incorporated not-for-profit institution.